Meet Kim Feeney
I'm pleased to bring my unique balance of experience, expertise, and training to my new private practice, Butterfly Beginnings. Believing all behavior is purpose-driven, I work with parents and children to find alternative ways to meet social and behavioral needs. Since 2013 I have been a Licensed Independent Social Worker and a Registered Play Therapist Supervisor since 2014.
I attended the University of Iowa and earned my undergraduate degree in Psychology and Social Work in 2001 when I also began my career. For many years I worked with children in their home settings, providing direct care while also mentoring parents. In addition, I provided services to teens in residential treatment settings.
I obtained my graduate degree in Social Work at The University of Iowa in 2011. I have worked in a therapeutic capacity in schools and office settings. Along with the credentials above, I am certified in Adlerian play therapy, a certified Synergetic Play Therapist (graduation May 2021), a registered clinician with the Association for Training on Trauma and Attachment in Children, and a certified AutPlay provider. I have attended trainings in EMDR, Adlerian Play Therapy, Theraplay, and Sandtray Therapy.
When I am not in the office or play-room, I can be found reading a book, spending time with family, or watching a sporting event.
Sound like someone you would like supporting your child and family? Email kim@butterflybeginningscounseling.com for more information.
---
Meet Lindsay Hohertz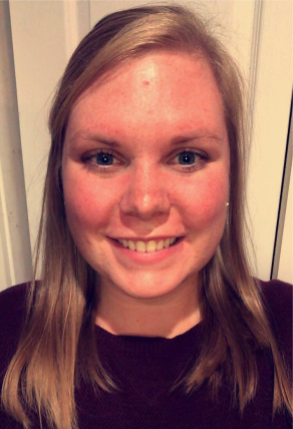 Hello! My name is Lindsay Hohertz, and I'm a Licensed Master's Social Worker. I work with individuals and families. I follow the strength based approach model, as I believe that a big part of working through situations is to look at past success, and relate back to what you know and feel comfortable with. I utilize cognitive behavioral therapy, and motivational interviewing techniques to help others grow in ways they may not have fully realized, to develop personal growth. I believe it is important to first build a trusting relationship between therapist and client, which helps to create a supportive and safe space for individuals to discuss any number of issues. I enjoy exploring and problem solving with clients to empower them to achieve their goals.
I often work with individuals around anxiety, school behavior concerns, self esteem, identity development, relationship concerns, parenting issues, grief/loss, day to day stress, and suicidal ideation. I have extensive background working with foster and adoptive families, and have completed Training for Adoption Competency as of January 2020.
I attended Augustana College in Rock Island, and majored in Social Welfare and Art. I completed my LMSW in 2019 at the University of Iowa, in Iowa City.
My previous work experience includes working with foster and adoptive families, individual and family behavioral counseling for youth age five to eighteen years old, mental health first response crisis services, support for adults with developmental disabilities, and hospice. I also have experience in school based social work, where I assisted with behavioral interventions, individual and group counseling for students, family resources, teacher support, and developed/implemented safety plans to support student mental health needs. I'm currently working full time with the St. Ambrose University counseling department in Davenport IA, as the mental health outreach and prevention specialist.
In my free time I enjoy listening to music, art, watching football, having out with my dogs and cats, spending time on the farm, and being on the river.
Email Lindsay@butterflybeginningscounseling.com to schedule a consult today.
---
Meet Michelle Mehrens
Michelle graduated from Western Illinois University with her Bachelor's degree in Social Work, and she received her Master's degree in Social Work from the University of Iowa. Michelle is working toward becoming a Registered Play Therapist. Throughout her studies and experiences in her career, she has cultivated her passion for working with children and families. Michelle enjoys working with clients across the lifespan. She practices from a strengths-based approach and is trauma-informed.

Because no two families are alike, she will collaborate with you to identify the specific goals that you have for your child and for your family. Play therapy techniques such as stories, art, and games allow children to express themselves at their own pace in a safe and relaxed environment.
Email Michelle@butterflybeginningscounseling.com to schedule a consult today.